Reward and Recognition
Our employees do extraordinary things every day, making a real difference to their clients and to their local communities.
In our line of work, it is the little things that count.
While these everyday acts of heroism might go unnoticed in society by many, we rarely miss them. Your sense of integrity, security know-how and desire to serve make up the core of who we are as a company. Saying thank you means such a lot, which is why our managers go out of their way to reward our officers with "You Make The Difference" awards.
Colm Daly - Securitas Ireland, Officer of the Year 2022 Award Winner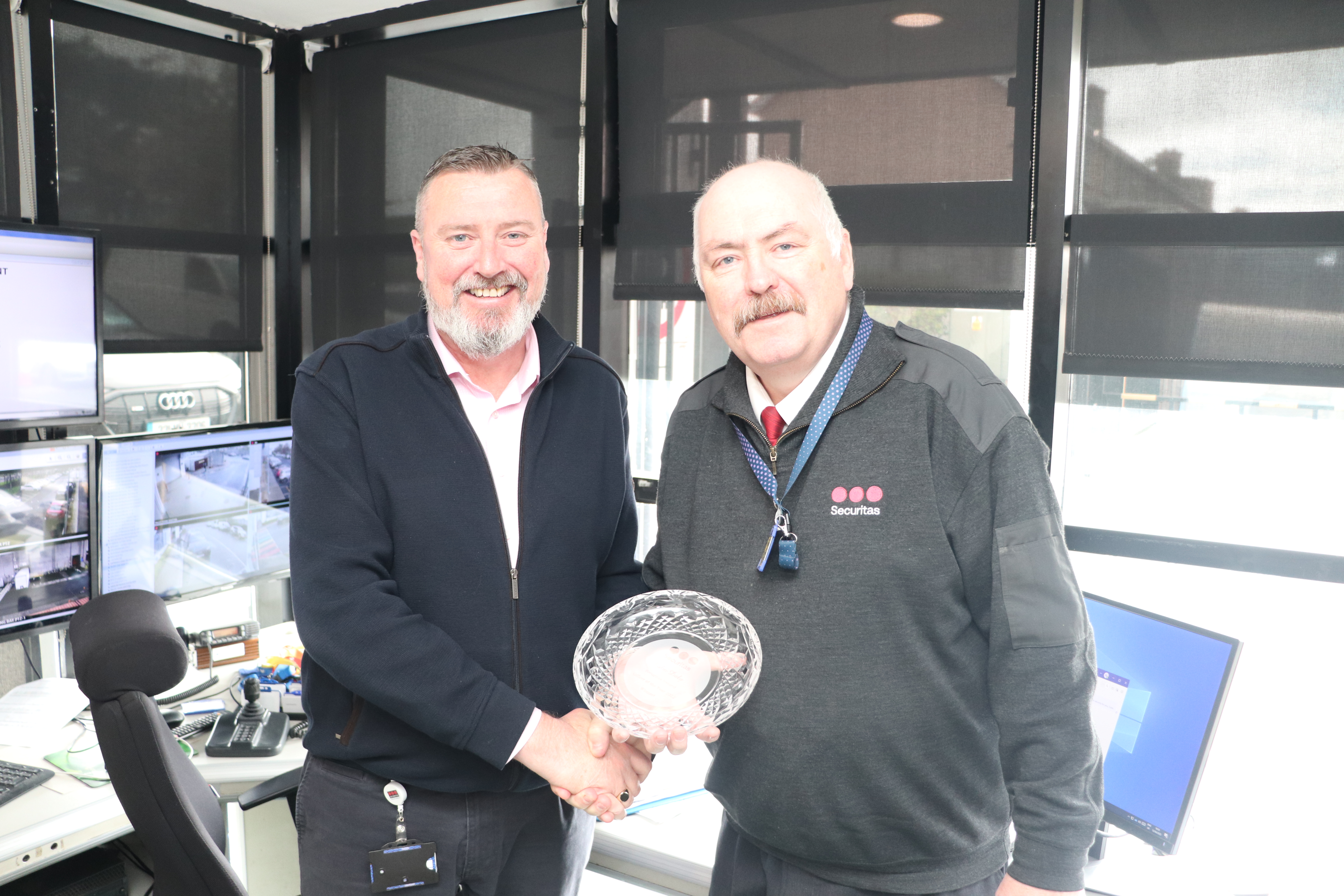 Keith Doyle - Securitas Ireland, Officer of the Year 2021 Award Winner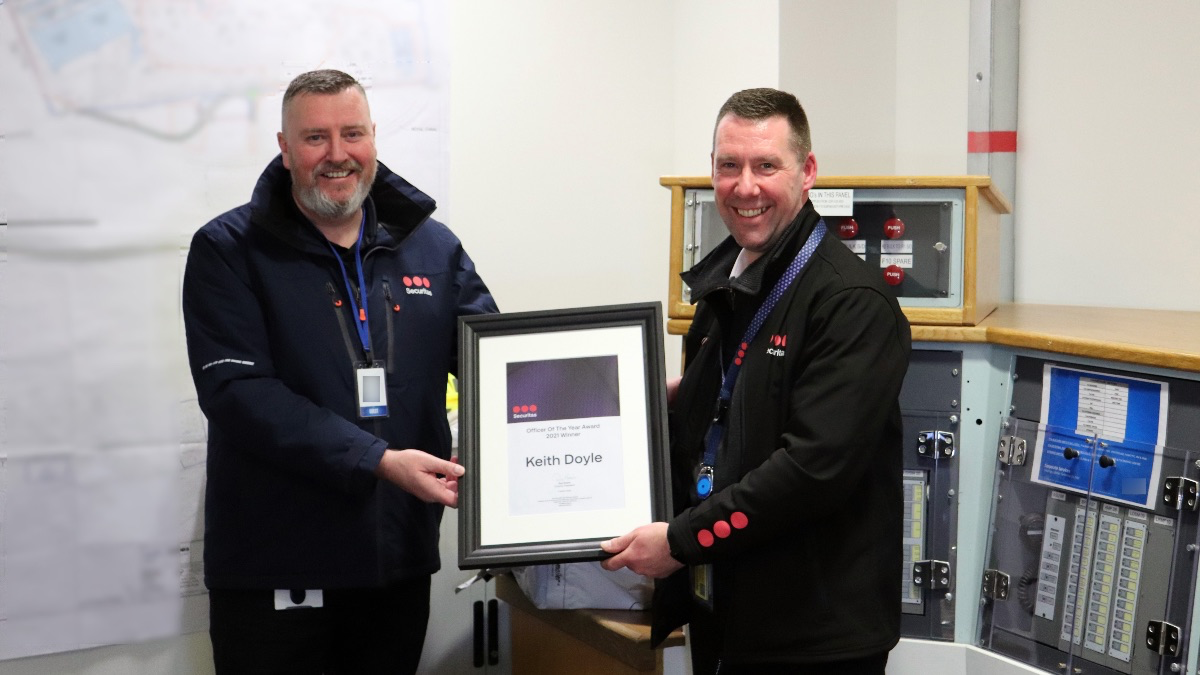 Securitas Purpose Awards
Our purpose unites 350,000 people across 44 different markets into a strong global team. The Securitas Purpose Awards, established in 2020, recognize and reward individuals who demonstrate their commitment to our purpose and live and breathe it, too.
Everyday Securitas specialists put on their uniforms - with pride - and live our purpose while doing their jobs. From Sweden to Singapore, through on-site services or tech security, your safety is why Securitas exists. It's a promise to clients, partners and others which guides our decisions, from small everyday choices to significant strategic investments.
Pride and commitment
Our people show up with pride and are committed to seeing a different world every day. They go to work with open eyes and open hearts, and their passion helps them see things others miss. Their dedicated work gives us peace of mind and uncovers the potential we all have when we feel safe.
The Securitas Purpose Awards are distributed once a year and selected from thousands of nominations submitted by colleagues from across the world. An internal jury presides over the selections and announces the winner during the second quarter of each year.
Get inspired
José Luis from Peru
Meet José Luis, who was our overall winner in 2021. He is a security supervisor from Peru, who has been working with us for the past 16 years. In this video, Jose Luis takes us with him "behind the uniform" and we get to know more about his life in Lima, Peru.
Ahmed from the U.S.
Meet Ahmed, one of the winners in 2020. He is a site supervisor from the U.S. who rescued an elderly tenant after insisting on getting access to his home and cutting the door chain. The man was found unconscious on the floor and was taken to the hospital - and is alive today thanks to Ahmed. In this video, Ahmed tell us how the event happened. But more than that, he takes us with him "behind the uniform" and we get to know more about his life in Minneapolis, U.S.
Emilce from Colombia
Meet Emilce, one of the winners in 2020. She is a security officer from Colombia who rescued a 18-month-old girl who was forgotten in a taxi at the International Airport, in the city of Barranquilla. In this video, Emilce tells us how she broke the car's window and saved the little girl's life. But more than that, she takes us with here "behind the uniform" and we get to know more about her life and family in Colombia.
Diverse talents and skills
We believe diverse organisations perform better. So we make great use of our people's diverse talents and skills so that our clients and our local communities benefit too.
Ready to get started: Join Our Team by completing the form below or send your CV to careers@securitas.ie and let us do the hard work of finding a perfect role for you.